Medical Consultation at Denta Vita
All doctors, who work at Denta Vita dental clinic, are real professionals with a vast experience in dentistry. We can evaluate your teeth, gums, and soft tissue health during the initial consultation. In order for the doctor can assess the condition of the bone tissue or joints, we recommend you come with tomography scans. Please do a 10/10 dental computed tomography scan in our 3D DIAGNOSTIC diagnostic center on Pushkin street 14. However, if you have joint damage, then a tomography volume of 20/10 should be made.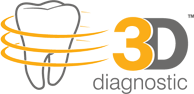 How much is the dentist's consultation?
A special feature of our dental clinic is that we offer the initial patients examination for FREE.
If you're looking for a clinic, where you can get a high-quality and free dental consultation in Chisinau, contact us and we will be happy to help you!
Your doctor will recommend the procedures that will help in your specific case. Together we will make a treatment plan and define in what order the procedures will be performed.
What can we offer?
If there's anything in your smile you don't like, we are glad to offer you the following:
Tooth brushing and teeth whitening;
DAMON system braces;
Artistic repair of teeth with composite resin;
Removable veneers;
Metal-free crowns to strengthen the teeth;
Dental implants, dentures, and bridges;
All on 4 or All on 6 dental implants;
And much more.
We will tell you everything about the services we offer and answer all your questions. You will receive a schedule of procedures so that you know how long will your treatment take.
Why do you need an initial consultation and diagnosis?
A timely diagnosis based on the initial examination and the study of the patient's computerized tomography plays a major role in the treatment. It allows you to identify hidden and obvious dental problems, such as:
Dental enamel damage of different origin;
Invisible tooth damage with caries;
Plaque and tartar in hard to reach places, which provokes bleeding gums;
Asymptomatic chronic bone diseases;
Soft tissue inflammation;
Incorrect occlusion;
Joint damage;
Other oral cavity diseases.
Diagnosis of the disease at an early stage allows you to take preventive measures for its treatment. In this case, the patient will need a little effort and time. Naturally, the cost of dental treatment will be significantly lower than the treatment of the disease in an advanced form.
Therefore, we recommend a consultation before you have any unpleasant symptoms and pain.
You can schedule an appointment with a dentist online and by phone. Come to us today, do not postpone your visit for later.